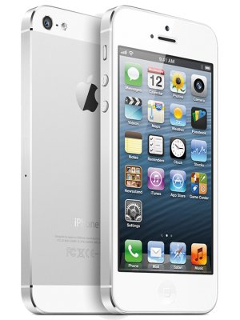 This is the second time writing this post. The first took so long my login cookie timed out and nothing got saved. My bad for not clicking the "save as draft" button more often, or at all.
Basically I had explained how in my search for a new Android phone I was turned off by the size of the current options. I don't need a tablet, I have one, I need a device to make calls, send some texts, and run the occasional weather or twitter app that fits in my pocket and can be used with one hand comfortably.
About this time my wife had seen the new iPhone 6s rose gold saying "wow that looks nice" which basically translates into "we are buying that". So after a trip to the Apple Store her old iPhone 5s was up for grabs.
My friend had recently posted how he hates the new iPhone 6 his company makes them use. But another said he loves his 5s, also coming from Android.
I decided to give the iPhone 5s a try and this is what I found after a few days of use.
So far every app I used on Android had an iOS version except for Series Guide. Luckily it is just a front end for trakt.tv so I installed iSeries for iOS and after linking my account all worked fine.
I get better reception, my accuracy on the keyboard is better, and I love the fingerprint unlock feature. Camera has also performed well, not as many focus issues as my LG G2.
Battery life is a little less, but considering this is a 2 year old hand me down a quick purchase from iFixit will take care of that.
Not being able to plug into a PC to transfer photos for work was a little hiccup. I ended up installing Microsoft OneDrive to transfer files, and so far it is working great.
Customizing the home screen, or the lack there of, is a downer, but not a show stopper. In fact the only real casualty so far is my Moto 360 smart watch.
Google released Android Wear for iOS, but it is near useless compared to the native version. Hopefully some things improve over time but coincidentally I stopped wearing the watch because it bothers me in anything long sleeves.
All in all I am pretty happy so far and expect to continue with the 5s as my daily phone. Any changes to this opinion, like usual, will be posted here.