I had a discussion the other day about the state of Ultima Online with a friend who played "back in the day". Compared to modern MMO's the subscription base is small, so the argument was why play if there are no other players.
Well I happened to be at Luna bank and noticed the Town Crier yelling about some demon attack. I was on my veteran character Wort, master of the bardic ways, and went to check it out. I was not prepared for what I found, but did take a few screen shots.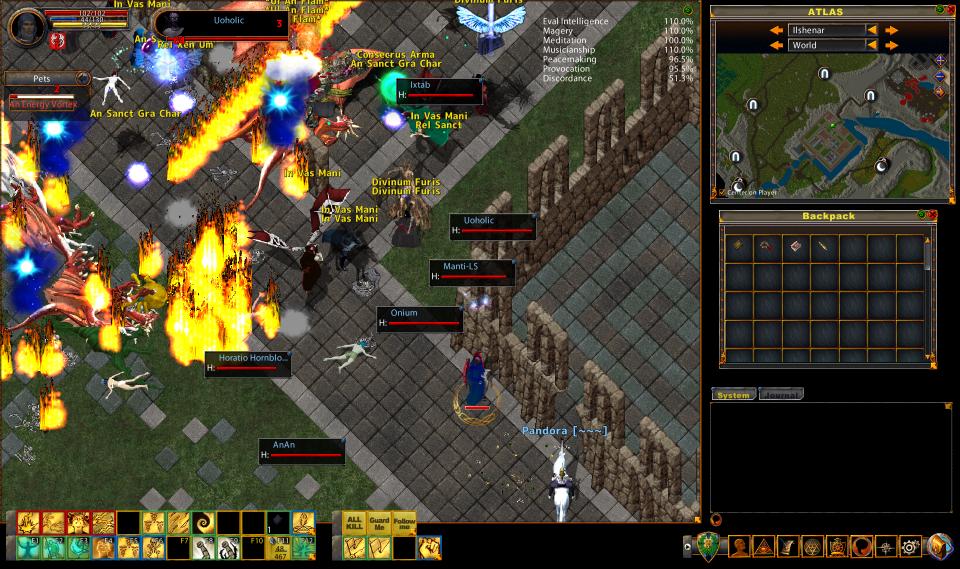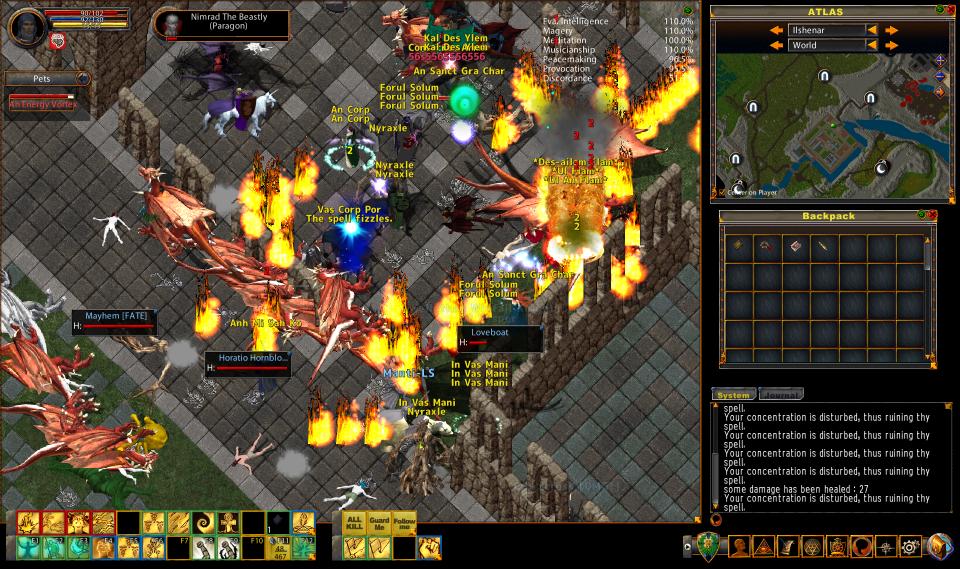 So it turns out an EM had spawned some ancient Balron which was attacking … well everything. I showed up in time to see it go down, but didn't figure out how to loot the body from under the pile of pet dragon corpses fast enough. The EM stuck around after to chat and I snagged a shot of him too.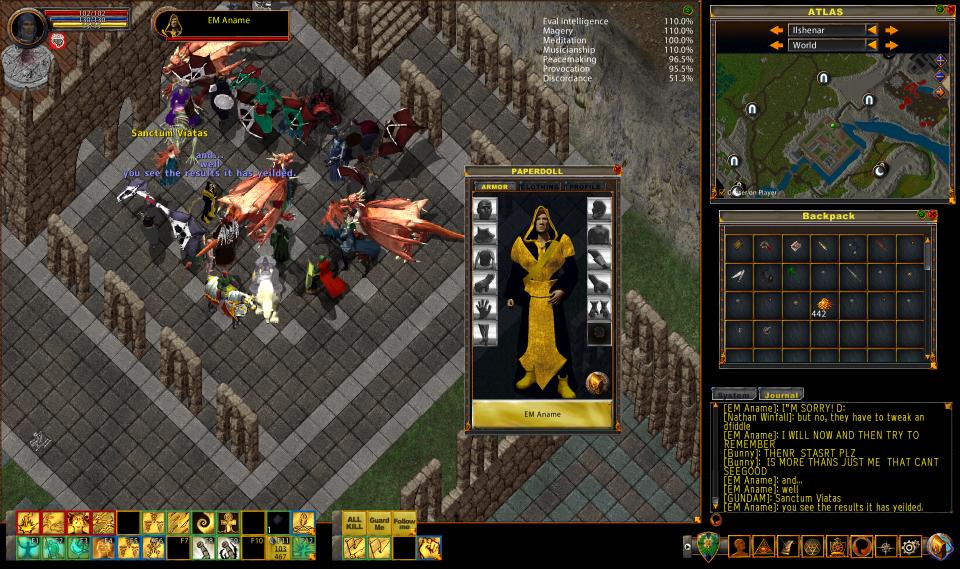 I found out these events are pretty regular, posted on UOEM website. Guess the old server isn't quite dead yet!