Linksys E1200 N300 Router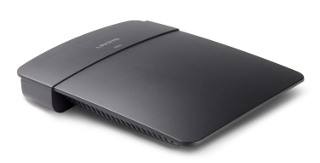 So a friend built a very nice barn last year, and has been struggling with low wireless signal.
Upon investigation I realized he used metal siding and roofing. Well of course there is no signal, its a huge faraday cage.
We ran a network cable from the home router out to the barn, and then I used the Linksys E1200 as a secondary access point.
This was VERY easy to setup. Picking bridge mode from the setup screen and assigning an IP from the home router subnet was all it took. After that I configured the wireless to match the house and he was up and running.
The unit itself isn't anything special, but for this use you can't beat it.
→