Tendak HDMI2AV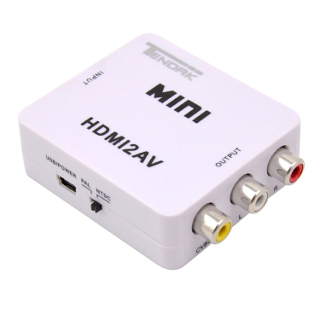 This is something a little off the wall but I was so impressed with the results a short review is in order.
I do a lot of video conferencing. I have been putting standard definition Osprey video capture cards in PC's to allow the use of higher quality cameras and/or other video devices.
While upgrading to HD PTZ cameras I found out that a lot of applications will not support HD capture from anything other than webcams.
After trying many expensive HD capture cards, I was about to give up when I noticed good reviews for this device.
Tendak HDMI2AV converter promised to let me plug in my HD source on one side and output composite video on the other for $20.
No way was this going to work, but I purchased one to try anyway and guess what? It's darn near perfect.
Some reviews did mention the devices dying after a few weeks of use, so I have it doing a 12 hour burn in as I type this, but so far things work as advertised.
→